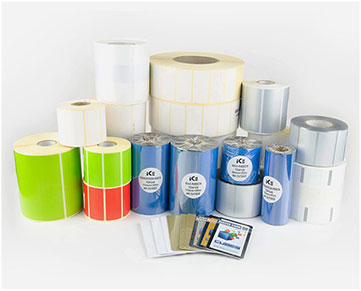 Being pioneers in this industry, iCE offers a comprehensive array of high-quality POS consumables at the best effective prices. iCE consumables are manufactured meeting the industry standards with high-quality, seamless and timely supply of products.
As we are in the industry for quite a long time, we realize that critical and timely supply of POS consumables is the most important thing that matters. We provide a wide range of products, some of which are ID cards, paper rolls, barcode ribbons and cash register ink ribbons with quality that cannot be matched with any. As we manufacture products satisfying the industry standards, our products are compatible with all the machines that keep up the industry standards.
iCE line of products has a great utility as we are into the timely and seamless supply. Realizing the significance of consumables, we develop products which are compatible with multi machines. The service we offer cannot be compared with any as we are into any day/any time supply keeping our customers as the priority.